VIATEC New Year Kick off
PLUS: F*ckUp Night Vol.4 AND Yukon Blonde performs!
[Registration now closed]
You did it. You got through 2016 with great success** and even managed to survive the holiday season chaos of visiting family, and going to event after event after event. We figured we'd give you a break and throw you a party when you can appreciate it the most...
Kick off a new, even better year by joining VIATEC at Sugar Nightclub for an evening of celebration, reflection and... f*ckups on January 20th! 19+ event.
You can expect:
Good company

Member perks

Refreshments and food

Three brave souls sharing their epic stories of failure for F*ckUp Night Vol.4

Plus, live music from Yukon Blonde!
VIATEC Members receive: Free registration, complimentary drink ticket, and a VIP area with a photobooth!
SCHEDULE
5:00pm, Doors Open
5:30pm, Kick off and Thank you's from Dan Gunn
6:00pm to 7:00pm, Fuckup Night Vol.4
7:30pm to 8:30pm, Yukon Blonde performs live!
SPEAKERS:
(MC'd by Clayton Stark of KIXEYE)
Shawn Soole


(He's got an Aussie accent you can't take your ears or eyes off of and a Little, plus a Jumbo story to tell)

Ian Sharpe




(Allegedly the best F*ckUp story ever involving fraudulent Germans, narcoleptic Koreans and the emerging world of eSports)

Joshua McKenty
(Recently acquitted of all charges, he's nonetheless banned from six countries, three separate Las Vegas casinos, and the Large Hadron Collider).
**Didn't have a successful 2016? That's OK! Put it all behind you, or contact tbousfield@viatec.ca to be a future F*ckUp Night speaker if you need to get it off your chest...
Sponsored by...

---
ABOUT F*CKUP NIGHTS
F*ckUp Nights is a global movement where stories of failed businesses and projects are told, questioned and celebrated. It started in 2012 in Mexico City and it's getting bigger and bigger in Victoria.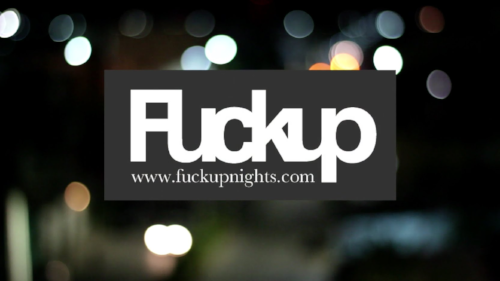 858 Yates St, Victoria, BC V8W 1L8